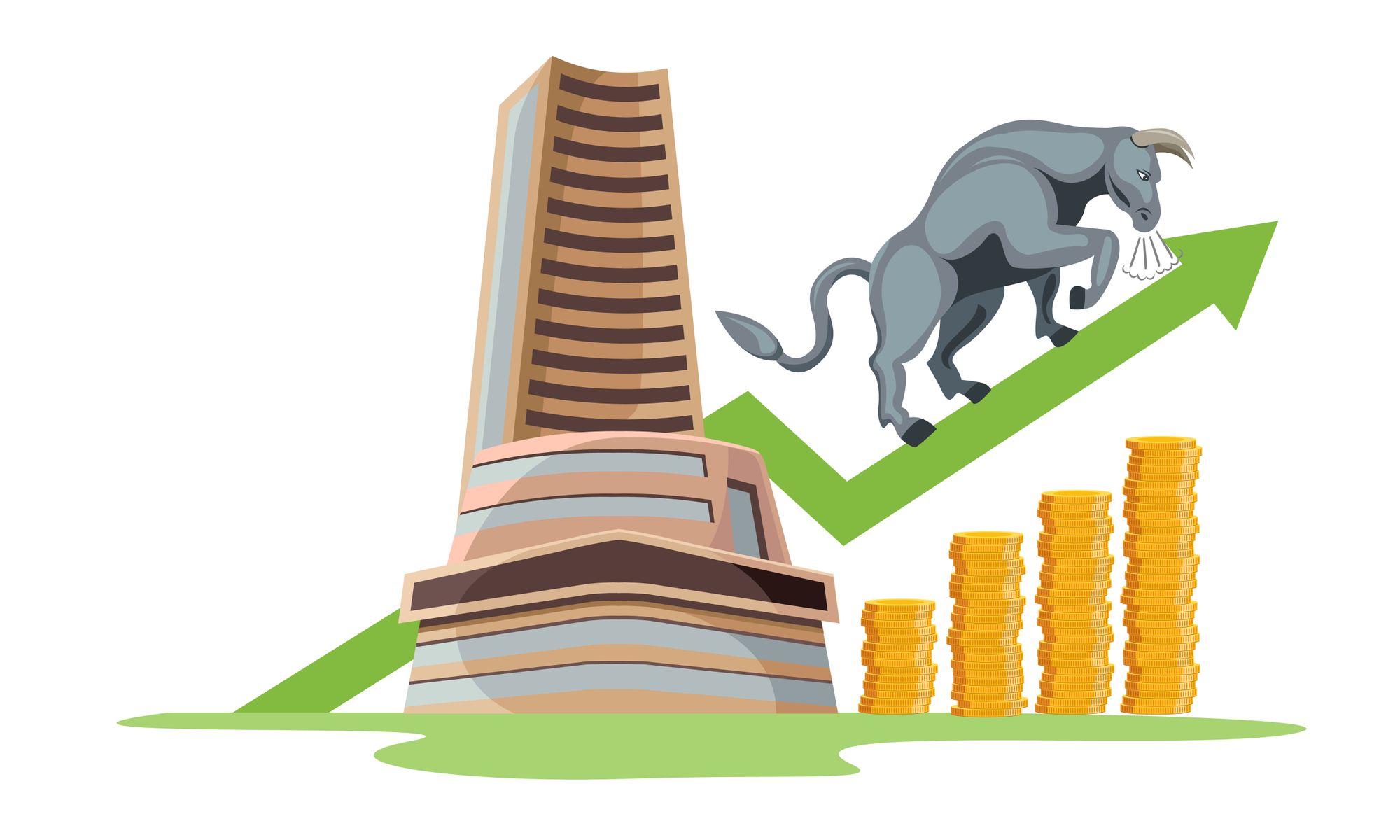 Share Market BG : Take Funding
---
Angel investing, venture capitalist & stock market is not as much complicated.
Today we are going to study about share market from beginnings to understand the basics of the share market.
We are going to see a real-life example to understand the concept of the share market.
Let's assume Hrithik is a person and he just completes his MBA, so now he has a business idea related to the Telecommunication sector, his business is about solving some telecommunication services problems. So, Hrithik thinks that he needs a partner in his startup, so he approaches one of his friends Karan. Karan is an expert in the telecommunication sector, Hrithik communicates to Karan about his idea and Karan likes his idea.
They both make a plan to execute their startup and discuss their product, services and etc.
After all that they both register their company named "XYZ com". They both have 50% ownership in XYZ com. After forming the company, they both started to develop their product and services and to create a custom base.
Karan is the form of the telecom industry, so it has many contacts in that industry. Because of that XYZ com able to get the initial clients and started growing.
Every business has a lot of problems on its initial stage since Hrithik and Karan also facing problems but they survived, after sometime XYZ com able to get good revenue.
Now, Hrithik and Karan are at the point where they realize that it is the right time to grow their business exponentially. And they also need money(funding) for that because they are going to increase their client base and they have to build more products and services for that. Now the point is from where they can get the money.
So, now they have such options for funding –
Banks
Venture capitals
Angel investors
Stock market
These four options are divided into two parts –
Debt financing (banks)
Equity financing (Angel investors, venture capitals, stock market)
Debt financing – If any company raises money from banks is called debt and the company has to return that debt with interest called debt financing.
Equity financing– If any company raises money from equity financing it means that the company doesn't have to return that money. For example, if a company raises money from venture capital, angel investor, stock market then the company gives them ownership according to their amount.
So, now Hrithik and Karan has two options –
• Debt financing
• Equity financing
Hrithik and Karan choose debt financing so, they go to the bank for their funding.
But the bank denied to provide loan for their startup because Hrithik and Karan don't have enough collateral for the loan, it means XYZ com don't have sufficient collateral and also the valuation of the company is too low. So, the bank denied the loan.
Now, they have three options in equity financing(Funding) –
Venture capital
Angel investor
If we talk about the stock market then early age startups cannot able to raise funds from the stock market. Which company has a proven track record and good business performance in some past years are able to raise fund from the share market.
The process to raise money from the stock market is long and expensive. If a company wants to raise money then firstly the company has to hire investment banks and then submit the DRHP(Draft red herring prospectus) to SEBI (Security and exchange board of India) and so on we will talk about this later.
Now, Hrithik and Karan has left only two more options –
Venture capital
Angel investor
Venture capital – Venture capital take money from investors and then invest that money in startups, Venture capital works like mutual funds but there are lot of differences like you can invest in mutual funds by Rs.500 but if you want to invest in Venture capital then you have to be a high net worth investor and other difference is that mutual funds invest in the stock market and venture capital invests in startups.
Now, Hrithik and Karan start approaching venture capitals but they got rejected because venture capitals rarely invest in very early age startups, they mainly invest in growth age startups.
Now, they are approaching Angel investors –
Angel investors – Angel investors generally invest in early age startups (these criteria match with Hrithik's and Karan's company so, they got funding from angel investors for their startup).
With the help of this funding, Hrithik and Karan start their company and then the revenue of XYZ com increases and the company also perform well. Now, the XYZ com is become a growth age company.
Now tell me what kind of funding they are going to raise?
XYZ.com wants to raise the funding of 100 crores. Initially, XYZ com raised funding of 2 crores from Angel investor and now they are going for 100 crores but 100 crores a very huge amount for an angel investor. So, now they will start approaching venture capitalists for their 100 crores funding.
They got 100 crores funding by Venture capitalist (VC) because of the company's good performance. After this round of funding "XYZ com" starts making more profit and revenue. Both Angel investors and Venture capitalists are very happy with their investment. For the next two years, the growth of the company remains stable and increasing with some ups and downs.
Now Hrithik and Karan planning to raise more funds around 1000 crores for their expansion and now the time arise at which Venture capitalists want to take the exit from the company and book their profit from this investment.
When a company wants to raise a big amount of money and some old investors want to take an exit from the company for book their profit then the best way for this situation is to take part in the stock market through IPO (Initial Public Offering).
Generally, Angel investors and Venture capitalist prefers to take an exit from the company when the company publish its IPO. For example, Investors of UBER take an exit from the company when UBER publishes its IPO.